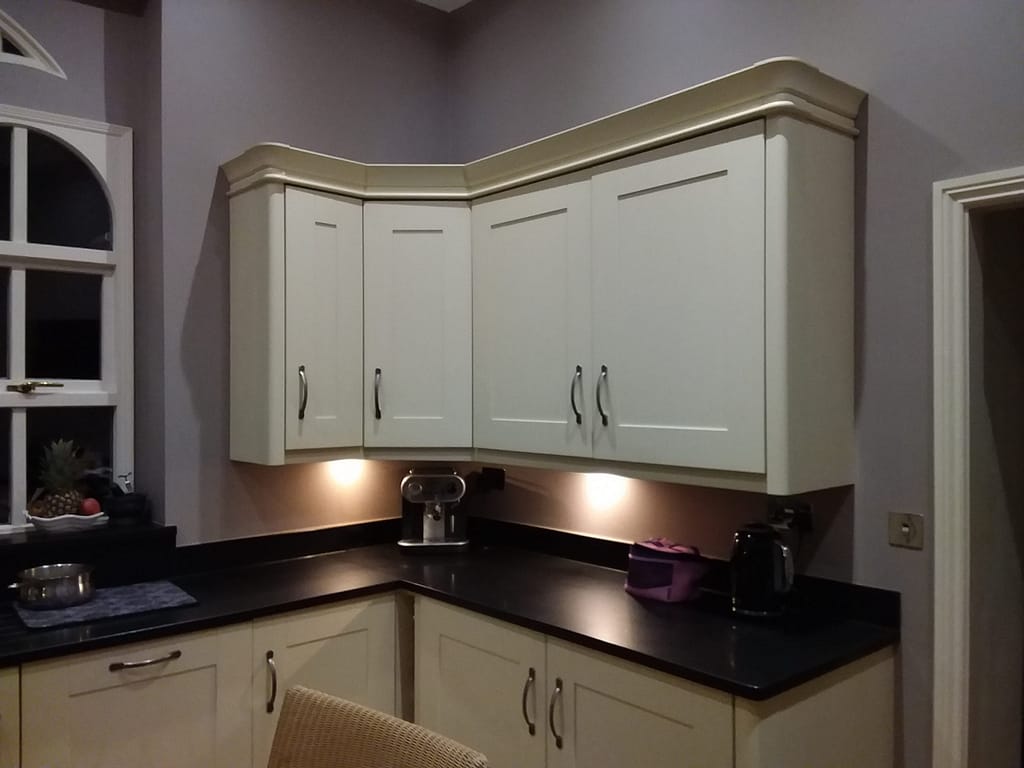 Are led strips better than puck lights for kitchen under cupboard lighting?
LED strips and puck lights are both popular options for adding lighting to a kitchen, but they have some differences.
Shape and Size: LED strips are long and narrow, while puck lights are small and circular.
Mounting: LED strips are typically mounted under cabinets, while puck lights can be mounted under cabinets, inside cabinets, or on the ceiling.
Light Output: LED strips provide a more uniform and continuous lighting, while puck lights have a concentrated beam of light, creating more accent lighting and shadows.
Energy Efficiency: LED strips are more energy-efficient than puck lights, as they use less power for the same amount of light.
Cost: LED strips are generally more expensive than puck lights, but they offer more flexibility in terms of customization and design.
Overall, the choice between LED strips and puck lights in a kitchen depends on the desired lighting effect, the size and layout of the kitchen, and personal preference. If you want a more uniform and continuous lighting, LED strips are a better choice. If you want to highlight certain areas of the kitchen or create accent lighting, puck lights may be more suitable.